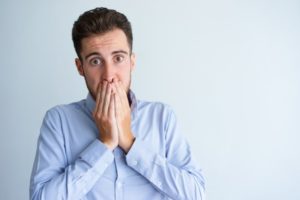 If you've knocked out a tooth or are dealing with an excruciating toothache, you need to see your emergency dentist right away. Unfortunately, worries about how much treatment will cost often keep people from seeking the care they need right away, which only allows the issue to get worse. Fortunately, dental insurance can help cover the costs of your urgent dental care. Knowing what you can expect from your insurance coverage during a dental emergency can help give you some peace of mind during these stressful situations. Read on as we cover a few basics about dental insurance coverage during dental emergencies.
Are Emergency Dental Exams Covered By Dental Insurance?
When looking for information about dental insurance coverage for emergency dental exams, it's likely that you've come across a lot of vague answers. This is because every dental insurance policy is different, and coverage can vary widely between them. That's why you'll need to speak with your insurance provider or look at the details of your specific insurance plan to know for sure what your benefits include when it comes to emergency dental exams.
That being said, it is common for dental insurance to cover the cost of at least one emergency exam a year. However, it's important to remember that, unless otherwise stated, this will only cover the "exam" portion where your dentist evaluates your situation and gives you their recommendations, not the treatment needed to handle your emergency.
Does Dental Insurance Cover Emergency Dental Care?
Fortunately, most treatments needed to repair your smile during a dental emergency receive some form of coverage:
Simple treatments like antibiotics, fillings, or dental bonding can receive 90% or more coverage.
Basic treatments such as deep cleanings, simple tooth extractions, and gum disease treatment may be covered from anywhere between 50% and 80%.
Major procedures including root canal therapy, dental crowns, and tooth replacements may receive as little as 50% coverage or less.
Avoiding Treatment Is a Costly Mistake
Sometimes, patients will take a "wait-and-see" approach to see if their dental emergency gets better on its own in hopes of saving money. Unfortunately, this almost always ends up costing the patients significantly more money, time, and headache in the end. Teeth cannot heal themselves without professional intervention, so the longer you wait, the higher your risk is of your dental emergency getting worse. For example, postponing treatment for a toothache can eventually lead to you needing a tooth extraction and replacement, when earlier treatment could have been a simple and less expensive root canal or dental crown. If you're concerned about the cost of your emergency dental care, speak with your dentist. Most practices offer flexible financing options that allow you to get the care you need right away, then pay for your treatment over time in smaller, more manageable monthly payments. No matter what your financial situation is, getting the dental care you need right away is a smart choice for both your health and your wallet.
About the Practice
At NU Dental Barnegat, we're ready to provide fast, compassionate care for dental emergencies in Barnegat and the surrounding communities. We always go above and beyond to offer same-day appointments for emergency patients. When you arrive, our experienced team will do everything they can to help you feel comfortable and relaxed, which could include sedation dentistry. After your evaluation, we'll review all your options for making your emergency dental care affordable, including dental insurance coverage, flexible financing, our in-house membership plan, and special offers. To learn more, we can be contacted online or at (609) 879-0036.