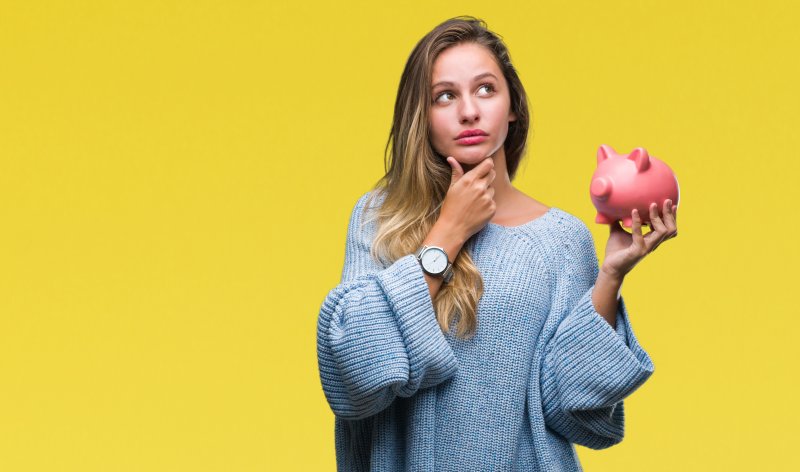 Are you considering replacing one or more missing teeth with dental implants? If so, you can be sure to enjoy numerous benefits to your smile, such as preventing further tooth loss and preserving a more youthful facial shape! However, you may be wondering how much you'll have to pay for your treatment. Keep reading to learn about four key factors that can affect dental implant cost so that you know what to expect.
#1: Your Overall Oral Health
Before you can restore your teeth with these restorations, your dentist will need to ensure that your oral health is in good condition. The last thing you'd want is for your dental implants to fail due to issues like gum disease, infections, or other serious complications. If they detect any underlying or developing problems during your initial examination, then they'll need to treat them prior to your oral surgery. This will significantly increase your chances of a successful procedure.
#2: The Number of Teeth Needing Replacement
The overall cost of your dental implants will depend on how many teeth you need to be replaced. If you need to replace multiple teeth or an entire arch, then you might consider dental bridges or dentures that are supported by metal posts. During your initial consultation, your dentist will assess your oral situation and discuss the best ways to restore your smile while working within your budget.
#3: The Location of Your Missing Teeth
Certain teeth may be more challenging to replace due to their location in your mouth. For instance, restoring front teeth with dental implants will require more complex treatment and care to properly match your jawline. This means they'll likely be more expensive compared to if you replace molars, which won't be as visible.
#4: Preliminary Treatments
Some patients may need additional treatments to pave the way for successful dental implants. These preliminary procedures may include needing tooth extractions, a sinus lift, or even a bone graft if there isn't a sufficient amount of jawbone mass. While this will increase the cost of your dental implants and lengthen the timeline of your treatment plan, it will ensure your new teeth will be supported by healthy bone tissue.
By keeping these factors in mind, you'll be well-informed when deciding on the best way to restore your smile. Feel free to speak with your dentist if you have any concerns, and they'll be more than happy to discuss your treatment and financing options.
About the Author
Dr. Admasu Gizachew is a proud member of several prestigious organizations such as the American Academy of Facial Esthetics and the American Academy of Implant Dentistry. He studied at New York University and regularly seeks continuing education to refine his expertise. He offers a wide range of comprehensive and advanced services, including dental implants. If you'd like to schedule a consultation, visit his website or call him at 609-879-0036.